Holiday Tree Decorations with Natural Materials
December 4, 2021 @ 2:00 pm

-

5:00 pm
Bring the outdoors in this holiday season with ornaments you make yourself!
Usher in the Holidays with an afternoon of creating holiday tree decorations with natural materials. We'll take a short walk to collect acorns, pinecones, sticks, leaves, or whatever natural treasures you can find to create your own ornament. We will supply glitter, glue, string, wire, some acorns and pinecones and a couple of examples of decorations you might want to create, or use your imagination and creativity to come up with your own design. Once everyone has finished, we'll each hang one of our ornaments on a tree at Piney Point, enjoy a campfire, and light the tree we decorated together as darkness falls.
This program is open to adults and children of any age. All children must be accompanied by an adult.
If you have any difficulty with the registration process, please let us know so we can help! Contact us at info@friendsofnjsoc.org.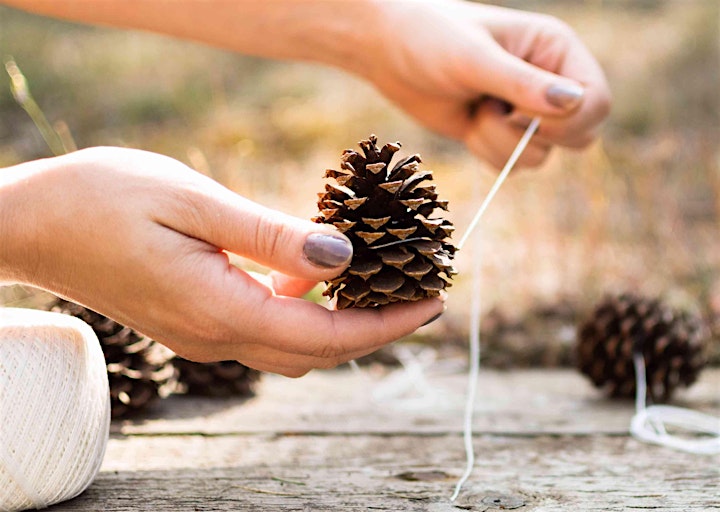 The Friends of the New Jersey School of Conservation is a U.S. tax-exempt 501(c)(3) organization. When NJSOC closed in July 2020, the Friends launched a campaign to save it. This ultimately led to negotiations with the NJ Department of Environmental Protection, owners of NJSOC, to obtain an interim management agreement for the School. This agreement was finalized in April 2021, and the Friends of NJSOC are proud to offer limited programming at NJSOC with the help of dedicated and talented volunteers. We are pleased to register you for one of our programs!